Studio Assorti is a creative design studio specializing in pattern design for textiles, wallpaper and home decor. The use of detailed hand-drawn and hand-painted artwork is what makes Studio Assorti unique.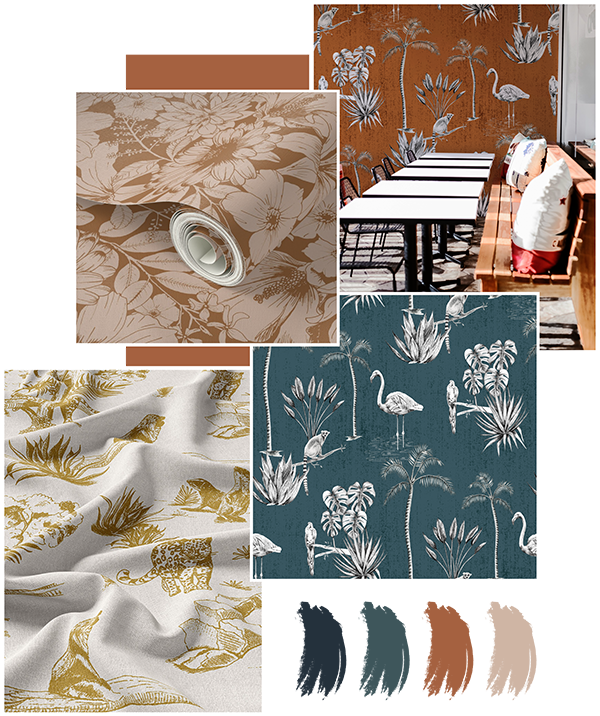 PATTERN DESIGN
Animals, nature and historical pattern styles are my biggest source of inspiration. For my designs I use my own hand-drawn and handpainted artwork. I like to explore different styles and techniques and add a lot of detail to my work.
Are you interested in working with Studio Assorti? Please get in touch, I would love to do a commission, freelance work or other collaborations. Please don't hesitate to contact me for more information.