Studio Assorti can help you with hand-drawn and hand-painted illustrations to surface pattern designs. Design Studio Assorti can give your project the look en feel you want with colors and shapes.
ILLUSTRATIONS
Illustrations for different applications such as packaging, print, … .
The illustrations are all hand-drawn and handpainted. Inspiration is depicted from animals and nature. We use different techniques:
Gouache is the best choice for colorfull and bold designs
For a romantic and dreamy illustration or pattern, watercolor will work best for this
Fineliner or pencil do the magic for linedrawings with a lot of details
Linocut
…
PATTERN DESIGN
I design patterns for home decor such as wallpaper and home textiles (pillows, table textile, curtains, … ) The patterns are made with hand-drawn and hand-painted illustrations that are digitalized in illustrator or photoshop. I love to experiment with different styles and techniques.
Studio Assorti can also make a pattern by demand based on your briefing. The designs are also available for licensing or buy out. Please, send an email to info@studio-assorti.be if you are interested in my work.
PRODUCT DESIGN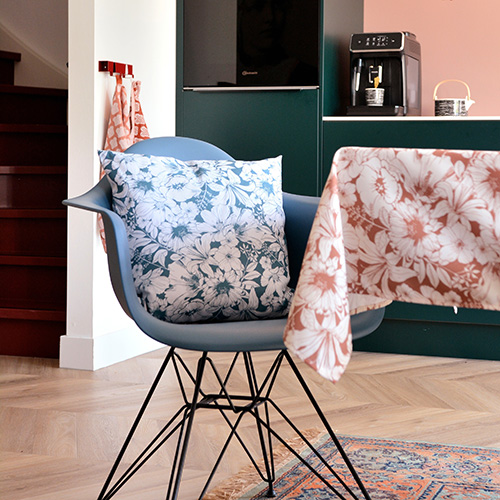 Are you looking for unique home decoration for your next project? Studio Assorti designs patterns for home decor. Wallpaper, throw pillows, curtains, blankets, rugs, table textile, …
Contact me via info@studio-assorti.be and I design something beautifull for you!