WALLPAPER & TEXTILE DESIGN STUDIO
Unique patterns for your products or custom interior design projects
DESIGN STUDIO
PORTFOLIO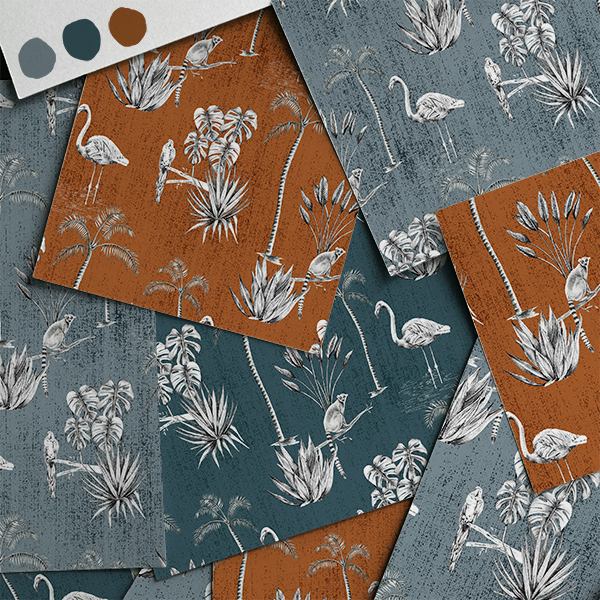 Interested in licensing one of my existing designs for your products or interior design projects? The patterns can be customized in color and scale to meet your needs.
The story behind
Welcome to Studio Assorti, where creativity knows no bounds! I'm Joke Seys, the visionary mind and driving force behind this design studio. If you're in search of captivating surface patterns, textile and wallpaper designs, or simply looking to connect with a passionate designer, you've come to the right place.
WALLPAPER
shop unique and bespoke wallpaper designs
FABRIC
fabric-by-the-yard available on more than 25 different fabric types
HOME DECOR
table linens, bedding, throw pillows, and much more!
SHOP THE LOOK // Pattern designs by Studio Assorti : 1. Euro pillow sham | 2. Standard pillow sham | 3. Lumbar throw pillow | 4. Bed sheets | 5. Duvet cover | 6. Boho wallpaper Mix and match patterns and prints I curated a collection of prints to decorate your bedroom in boho style. Mixing...
read more
Looking for custom fabric, wallpaper or home goods? Spoonflower is the perfect shop! All the designs of Studio Assorti are now available on Spoonflower. For a designer, there is nothing more rewarding than your designs applied on real products. You can see my art come to life on...
read more
Hey you! Subscribe to my newsletter
Leave me your email and I´ll send you offers, studio news, new designs, …