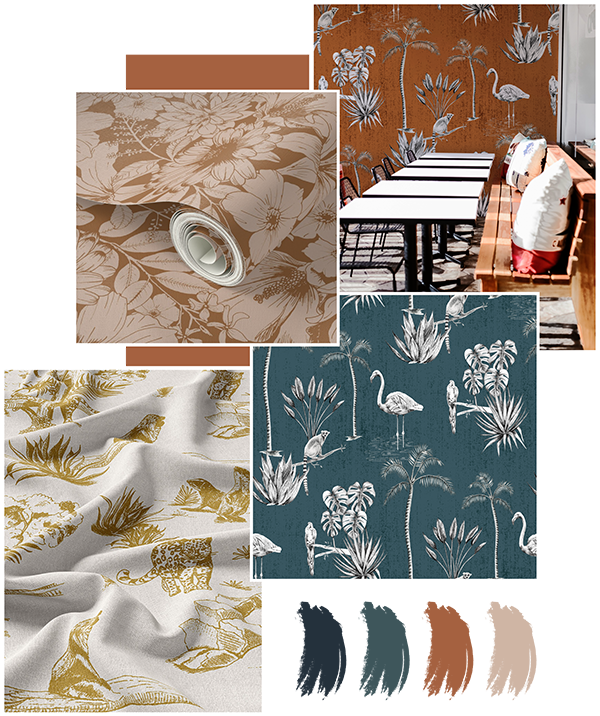 Welcome to Design Studio Assorti, where creativity meets craftsmanship!
Are you in search of a design that encapsulates the essence of your brand, product, or interior project? Look no further! At Design Studio Assorti, we specialize in crafting unique pattern designs that breathe life into your vision.
Our designs are a fusion of artistry and authenticity, meticulously hand-drawn and hand-painted to ensure a distinctive touch. Drawing inspiration from the wonders of nature, the beauty of animals, and the rich tapestry of historical art movements, our creations are bound to leave a lasting impression.
Send an email to info@studio-assorti.be if you are interested in my work.
TAKE A LOOK AT MY SERVICES
CUSTOM PATTERN DESIGN
Tailored to Your Vision
I will collaborate closely with you to bring your ideas to life. Whether it's for textiles, wallpapers, or any other application, we'll craft a design that's uniquely yours.
Choose from our expanding library of ready-made pattern designs. Purchase or license a design that resonates with your products or brand, and let it tell your story. Color and scale can be customized to your needs.
SHOP
Wallpaper, fabric & home decor
You can find all of my designs for sale in my Spoonflower Store. Offered on over 25 different fabric bases, 4 types of wallpaper, and a range of home decor and soft furnishing items.