Are you a brand or manufacturer and looking for unique prints and designs for your products, branding or bespoke interior projects? Contact us for more information.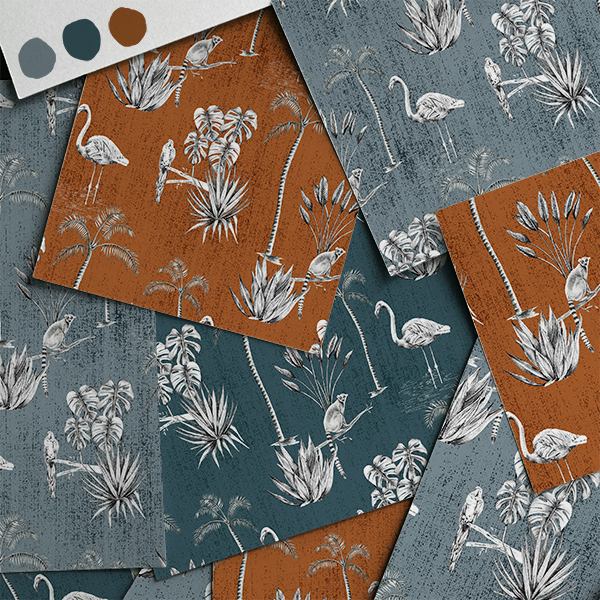 Jungle animals
A tropical design with elegant, on trend colors. The jungle motifs are hand-drawn with a lot of detail in a modern, toile de jouy style.
Plein air
Inspiration for this mini collection comes from the French country side. When I think about France, the rustic farmhouses in the small villages pop up in my mind. With farm animals running all over the place. And the fragrant herbs like lavender and dille that are growing in their gardens. For a design that is inspired by France I wanted to use a pairing art technique like the toile de jouy. This style originated from the French village Jouy-en-Josas nearby the well known Versailles.